Shopping Cart
Your Cart is Empty
There was an error with PayPal
Click here to try again
Thank you for your business!
You should be receiving an order confirmation from Paypal shortly.
Exit Shopping Cart
Synthesis Counselling & Therapy - Jo Gibson - 07770850480
A Relational, Client Centred, Trauma Informed Approach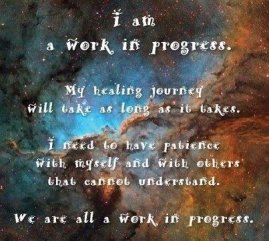 For those of you who don't know, Carl Rogers was the pioneer for The person centred counselling approach of which is the training path I walk. He believed more than anything that each and every one of us has a drive, a need, a desire to grow towards the light, like a seed opening inside and reaching towards growth, fulfilment and actualisation. That those of us that have at times struggled with life, with pain and those of us who have at times forgotten who we truly are. He believed we really know inside the answers to our own questions, what works for us, what feels ok, what feels not ok. Just that somewhere in the pain and conditioning of it all we forgot how to listen to ourselves.
He asks a question - a question we can all ask ourselves, clients, counsellors, fellow travellers. We can ask when we forget to breathe; forget to look up from the drudgery of daily tasks.
"Am I living in a way which is deeply satisfying to me, and which truly expresses me?"
0

/